Bail Bond Forms
Paperwork for Fast Tarrant County Bail
If you or a loved one is ever arrested, our Arlington TX bail bond company makes fast action is top priority. For quick jail release in Dallas or Tarrant counties, licensed bail bond agents are available 24 hours a day, seven days a week.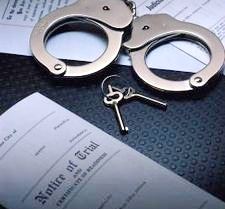 Even if you have never bailed anyone out of jail, Just Bail Bonds offers expert, caring personal attention. Our goal is to simplify the entire bail-out process for you. To save even more time, we invite you to begin filling in some of the paperwork you will need to secure a release jail in Dallas/Fort Worth. Just call us to request any of the forms listed below!
Arlington TX Bail Forms
For fast Arlington TX bail bond assistance, contact Just Bail Bonds online. Call our bail bond agents 24/7 at (817) 303-3400 in Tarrant County or (214) 495-1363 in Dallas County.