Bail Bonds for Criminal Charges in Dallas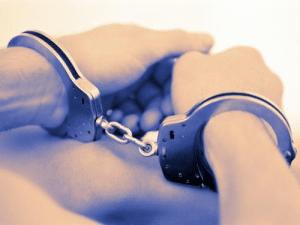 Some offenses that may seem ordinary to you can turn out to have serious consequences. Many drivers put speeding tickets in that category, but tickets can cause real trouble if you ignore them. If it is clear that you have run into serious trouble with the law, Just Bail Bonds has the resources and the expertise to help you get a bail bond and bail bond defense services.
Everyone knows that it's wrong to drink and drive, but many people do it anyway. Some drivers who get arrested for it probably have done it many times without getting caught. Your arrest may fall into this category if you did not get arrested the other times. If you do have prior offenses and you face criminal charges, your problems are serious.
When you buy something that is valuable, you understand that it costs more than other things that are not as valuable. The same thing happens when you need a bail bond for a criminal charge. Posting bail is more difficult and more expensive when the charges are for serious offenses.
Even though you have many problems to face, you deserve a chance to get out of jail in order to keep your job. Problems seem to get out of hand sometimes, and they pile up faster than you can solve them. Just Bail Bonds can get a bail bond agent in Dallas to help you get out of jail. Nothing can improve for you until you get back to your family and your job.
When you have DWI charges or unpaid speeding tickets on your record, you need to choose the best bail bond agent in Dallas that you can find. Just Bail Bonds has an excellent record of working with the court to get the best arrangement for clients. Experience counts in some situations, and successful experience counts even more. Call Just Bail Bonds at 214-272-0792 to get started on your release.