Bail Bonds for Spanish Speakers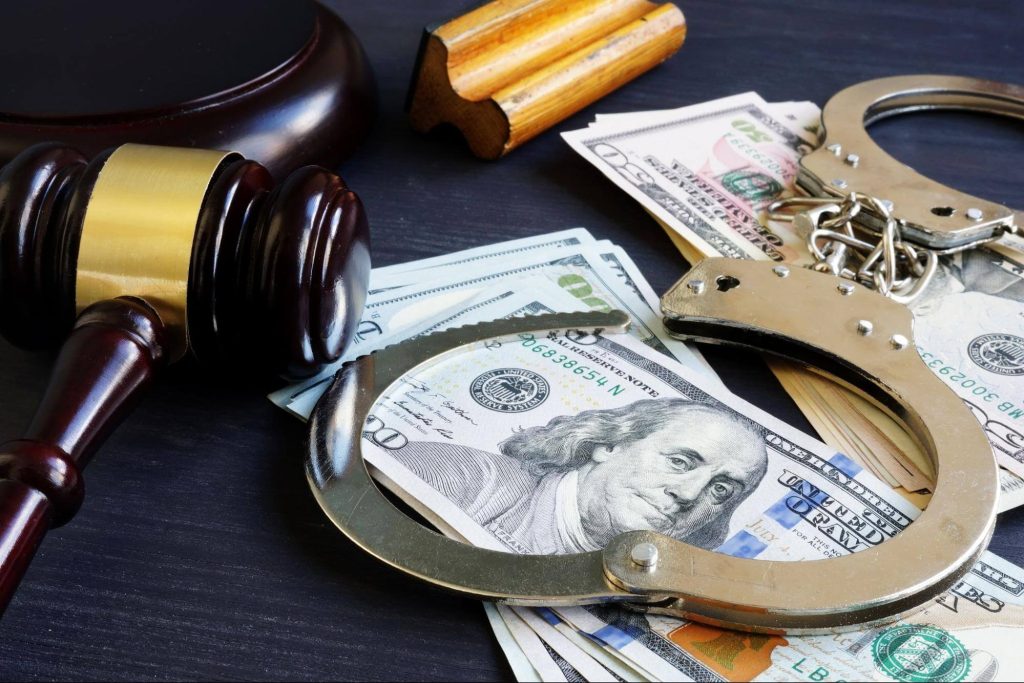 An arrest for a supposed crime stings all the more when the police officer speaks English and you or your loved one speak Spanish. If know someone who is a Spanish only speaker or speaks limited English, don't panic after their arrest. Just Bail Bonds's Spanish speakers are ready to help during this pivotal life moment. Our team proudly serves Spanish speakers as well as English speakers and English speakers who know Spanish speakers in need of assistance.
Spanish Language Assistance After Arrest
Do you know a Spanish speaker in need of assistance after an arrest? Our Spanish-speaking bail bondsmen are eager to help you and your loved ones, friends, coworkers, and even acquaintances who desperately need assistance after arrest. We have Spanish speakers available around the clock to answer calls from those charged with a crime and apprehended by police.
Our linguistic dexterity makes it that much easier to help people return to freedom after arrest. Above all, we prioritize clarity in communication for a mutually beneficial peace of mind. Our overarching aim is to free your loved one, friend, or yourself as quickly as possible. You and your family need and deserve the fastest, most efficient, and most effective bail bonds service. Just Bail Bonds provides exactly that. We have established relationships with local courts to expedite the release of those apprehended for supposed crimes.
Prompt Service in Spanish or English
The difference between Just Bail Bonds and the competition is that we provide clarity to those in need of our services, as well as the friends and family of such individuals, regardless of whether the language spoken is Spanish or English. While many other bail bonds specialists are limited to English, our team speaks Spanish fluently.
If you or a loved one speak partial English, 100% Spanish, or broken English/Spanish, don't assume your linguistic limitations will prove detrimental to your fate. Give Just Bail Bonds a call after your arrest or that of a loved one or friend, and you will connect with a caring and understanding Spanish speaker ready to serve your interest.
Recognize the Risk of Losing Meaning in Translation
Spanish speakers often assume language barriers preclude any chance at justice simply because some English-speaking natives of the United States refuse to learn another language. Instead of dwelling on the limited capabilities of most bail bonds services, remain positive and reach out to Just Bail Bonds for guidance. Our Spanish speakers are fluent in Spanish and English, meaning we are here for English speakers with friends or families in need of bail bond relief as well as Spanish-speaking individuals apprehended after an alleged crime.
Hope for the best and don't be afraid to ask for help during this difficult chapter of life. We will quickly connect you to a representative who speaks Spanish, translate between English and Spanish, and vice versa, helping you or your loved one successfully navigate the court system in the quest to regain your freedom.
Spanish Speaking Bail Bonds Assistance 24/7/365
There is a common misconception that bail bondsmen work limited hours and days. Choose Just Bail Bonds to lend assistance in the aftermath of an arrest, and you'll find our team is dedicated to service. We provide 24/7 service for Spanish speakers, English speakers, those with limited language capabilities and others. The best part is our Spanish speakers are cordial rather than condescending. Though some bail bonds specialists have demonstrated ethnocentrism when contacted by friends and family members of Spanish speakers, we take the opposite approach by strictly hiring and employing caring individuals. Our altruism and public service is on full display from the moment you contact our office all the way up until your bail is covered and you regain your freedom.
Just Bail Bonds Is on Your Side
We understand that life is unfair. If you or a loved one is arrested, do not assume you are on your own. Just Bail Bonds is ready and willing to provide assistance during your time of need. Whether you speak Spanish or English, our team is happy to help you cover bail and return to normal living. Reach out to us today to speak with one of our Spanish or English-speaking representatives. You can contact Just Bail Bonds online or by phone.