Bondsman Definition Made Simple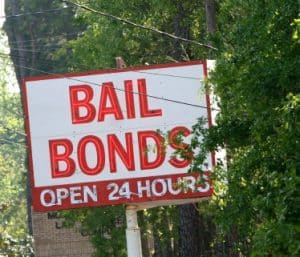 Bail bondsmen fill a crucial role in our criminal justice system. In order for individuals to stay out of jail while cases are heard in court, a bondsman must often help post bail. At Just Bail Bonds, we understand how important it is for families and individuals to know where their money is going and how it will be used to help their loved ones during a difficult time. If you have a question regarding a bondsman definition, here is the answer.
Definition of a Bondsman
Bail bondsmen are companies or people that offer bail money in exchange for collateral to allow individuals accused of a crime to stay out of jail until the court hearing.  Any time an entity or person does this, they are technically following the bondsman definition. However, actually becoming a bail bondsman is much more complicated than loaning someone money for bail. Written exams and licensing are often required before one can earn the title of bail bond agent.
How the Process Works
Agents who fit the bondsman definition make money by charging a fee each time they post someone's bail, which is usually about 10 percent of the bail amount. The bond is created when people do not have enough money to cover the entire bail amount, and a Dallas bondsman loans individuals the difference.
After a defendant appears in court, his or her case proceeds, and the bond is released.  The bondsman is no longer needed. However, if a defendant does not show up for the court date, a bondsman is legally able to contract with bounty hunters to forcibly return the defendant to the court's jurisdiction.
We are happy to answer any additional  bondsman definition questions you may have, and we are happy to talk to you about any concerns at Just Bail Bonds. Contact us at (817) 303-3400 today.