Frequently Asked Questions about Dallas Bail Bonds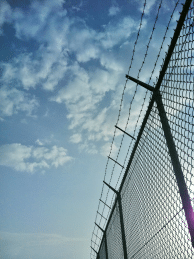 The bail bond process is unknown to most people, but first time offenders need to know how it works. Questions may occur to you about how you can use the process, what it costs, and how you can pay for it. Just Bail Bonds, an authority on bail bonds and bail bond defense services, can lead you through the process if you need to get out of jail.
How Does the Bail Bond Process Work?
After an arrest, an officer takes you to jail where you're allowed to contact an attorney. You get to hear the charges that are placed against you, and the authorities will take your photograph and fingerprints. Depending on the crime you were arrested for, a judge will set your bond amount. This will need to be paid by either your family or a bail bond agency.
What's the Cost of a Bail Bond Agent?
If the court sets a bail that is more than you can pay, a Dallas bail bonds service requires you to pay approximately 10% of the total amount. In some cases, the court may not set a bail. In other cases, the bail may amount to $20,000 or more. The portion that you would then have to pay would be approximately $2,000.
How Do I Pay for a Bail Bond?
If you or your family cannot pay the amount set for bail, you'll need to hire a bail bond agent to pay the amount for you. Just Bail Bonds accepts payment by cash, personal checks, or major credit cards. You can get immediate results as soon as payment arrangements are completed, including the possibility of early jail release.
Avoiding the Need for Assistance
It doesn't take long to realize that you want to get out of jail. Plan to contact Just Bail Bonds at 214-272-0792 in Dallas when you need to get out of jail quickly. We're always here to help.