How to Find Out Someone's Bail Amount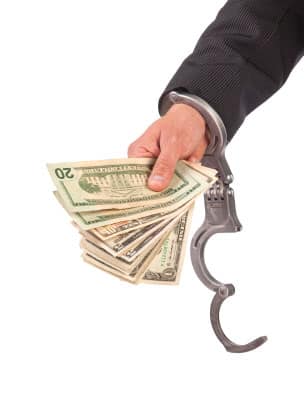 There are a number of ways to find out at what amount bail has been set for a defendant. All you need is a telephone and some form of directory, whether it be a phone book or an internet search engine. We at Just Bail Bonds offer the following tips for getting answers when you need to know a bail amount.
Call the Courthouse
The county courthouse can provide information regarding the amount of the bail, as long as you can provide certain information regarding the identity of the defendant. The courthouse number can be found in the government pages of a phonebook or through the web on an online directory. The information required from you may include the defendant's name, address, date of birth, and possibly a case or inmate number.
Ask a Lawyer
If the case necessitates legal counsel, the courts will let the attorney know what the bail amount is. Again, information such as name and date of birth may be required. Once the attorney or office staff locates the case, the amount of the bail may be disclosed
Call a Bondsman
A bail bondsman is any person or representative of a person who is paid to uphold surety on a bail bond. The bail bond agent is in business to guarantee that a defendant will appear in court after release from jail. Once a bail bondsman is hired, he or she can contact the courts to find out the exact amount of bail.
At Just Bail Bonds, we arrange bail bonds as quickly and efficiently as possible in order to gain a speedy release and let people begin to move on with their lives. Defendants and signers should be aware of the conditions of a bail bond, including the requirements of repayment for the bail amount. Contact us at (214) 272-0792 for help and information about Dallas bail bonds.