How to Get a Secondary ID Card in Texas
Published at June 26, 2013
Category: ID Cards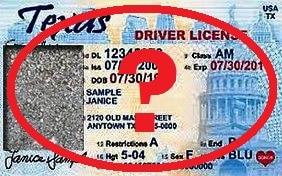 Getting an ID when you lack one is almost as complicated as an act of Congress. Proof of identity is required in the form of documents that you probably do not have (hence the need for an ID card). And even if you have the paperwork that the procedure requires, getting an ID card is still not easy. It takes time, patience, and the payment of fees to obtain the papers that you need.
But Just Bail Bonds has a way to work around the obstacles in your path to help you get a card. Read on to discover how.
Necessary Cards
An ID card is often the first thing you are required to show when you get stopped by a law enforcement officer. If you do not have one, you complicate the problem because police and sheriff deputies expect you to carry an identification card. Financial transactions usually require an ID card as well, and you soon find out that life is easier when you have a valid ID.
Complicated Procedure
Getting a Texas ID card without documents that prove you are who you say you are is complicated. The usual procedure to get Dallas ID cards requires you to present secondary documents that confirm your legal name and the date you were born.
You can usually use these documents:
an insurance policy
a voter registration card
a DD Form 214 if you have a military service background
You can download a form online if you have the patience to put up with the details, but you usually must apply in person for your first card.
Not Eligible
If you are unable to get a valid Texas driver's license or a state-issued ID card, you can use the ID card service provided by Just Bail Bonds. Not issued by the state, these cards are not usable for official purposes, but they can come in handy as secondary ID cards.
Help is Available
Just Bail Bonds offers a complete bail bond service 24 hours a day when you face a criminal defense charge. Make a note of 214-272-0792 so that you can call when you need help.