How to Post Bail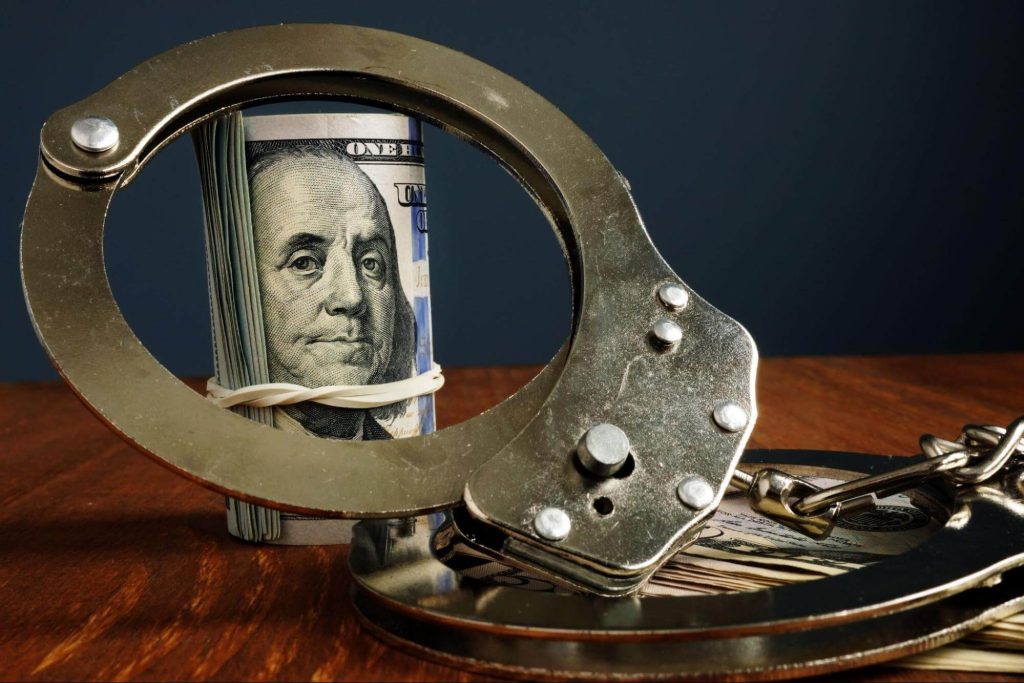 Just found out a friend or loved one ended up in jail? Did they call you for help? If you're considering helping that person post bail so they can await their court dates outside the confines of jail, this blog is for you.
While posting bail might seem simple enough, there's more to the process than you might assume. And if you've never posted bail for anyone before, you'll benefit from knowing what your bail bond options are and how you should go about using them.
Read on to learn about the different types of bonds you can use to bail someone out of jail and what you'll need to do to post bail. If you need bail services in Tarrant or Dallas County, give Just Bail Bonds a call.
Post a Cash Bond
Posting a cash bond with the court is probably the fastest way to bail someone out of jail. But to post a cash bond, you must deposit the full amount of the defendant's bail in cash, which means you may be putting your personal finances at risk.
Why might you choose to post this type of bond? If the judge specified that a defendant's bail must be paid entirely in cash, you have no other option than to post a cash bond. You might also choose to post cash bail if the defendant's bail amount isn't very high, you have the funds on hand to bail that person out, or you trust the defendant will comply with his or her bail terms.
If you're considering posting a cash bond to bail someone out of jail, here's how to do it:
Go to the cash bonds window at the jail.
Give the attendant the required information about the inmate.
Pay the full bail amount in cash.
You'll be issued a receipt, and when the jail processes bail, the defendant will be released.
When the court disposes of the case, submit a copy of the cash bond receipt in-person or by mail to the district clerk cashier at the court. You'll receive a refund check for the full amount of the defendant's bail. Expect to wait at least two weeks after receipt submission to get your refund.
Use a Property Bond
If you don't want to (or cannot) supply the full amount of the defendant's bail in cash, you can use property you own to bail that person out of jail. Keep in mind that the value of your property must be equal to or exceed the defendant's bail amount. You must also have equity in the property.
To post bail using a property bond, you'll likely need to attend a hearing that will determine the value of your property and your equity in that property. You'll also need to provide documentation listing any current lien holders, as well as a professional property appraisal and mortgage statements. If you're not the sole owner on the deed, any other owners will likely also need to attend the hearing.
If the court determines that your equity in the property is sufficient to bail the defendant out of jail, it will place a lien on your property for the full amount of bail. From there, the court will file the required documentation, and the defendant will be released on bail.
Get a Surety Bond From a Bail Bond Agent
When a cash or property bond isn't an option, a surety bond from a bail bond company is your best bet. To secure a surety bond, you'll need to pay the bond agent 10% of the defendant's full amount. This fee is nonrefundable because it's essentially a fee for services rendered. The bail bond agent may also ask you to provide collateral as further backing for the bond.
Once you provide the bail agent with everything they need to supply the bond, they'll file the required documentation and post the surety bond with the court. When everything has been processed, the defendant will be released from jail on bail.
Need a Bail Bondsman in Dallas or Tarrant County?
If you need to bail someone out of a Dallas or Tarrant County jail quickly, and you need a licensed bail bond agent to help you do it, don't hesitate to get in touch with our team at Just Bail Bonds. Our agents are available 24 hours a day, seven days a week and we manage all types of bonds.To learn more about how we can help you, feel free to call our office today at 817-303-3400 (Tarrant County) or 214-495-1363 (Dallas County). You can also get in touch via our contact form, and a member of our team will get back to you promptly with additional information.