Immigration Bail Bonds in Arlington TX
Published at October 27, 2011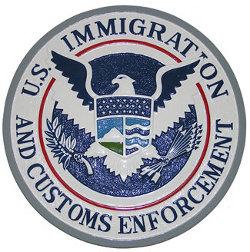 There are many instances where you may need to rely on a reputable bail bond agent. One of these instances may involve questions of legal U.S. residency and citizenship, requiring what is known as an immigration bail bond. Issues of immigration are not to be taken lightly, and anyone facing this serious situation should immediately request the counsel of an experienced agent. Our Arlington TX bail bond agents at Just Bail Bonds can handle all your residency related problems in a timely and efficient manner.
The immigration bail bond process can be far more complicated than the standard bail bond procedure, so it is imperative you employ expert advice in this situation. These issues involve two federal agencies: the U.S. Immigration and Customs Enforcement Agency (ICE) and the Department of Homeland Security. In order to best alleviate these issues, it is crucial to hire a bail bond agent familiar with federal agencies and their rules and regulations. Our trained team at Just Bail Bonds is familiar with the federal court system, and can use our extensive knowledge to assuage these issues efficiently.
Individuals dealing with immigration issues and facing deportation are placed in a federal immigration detention center, someplace no one wants to find themselves. An immigration bail bond will then be set, which is usually much higher than a normal bail bond. This bail bond will be to ensure the defendant appears at all scheduled immigration hearings regarding their potential deportation. This can be a complicated and confusing process, one that our Arlington bail bond agents can clear up for you.
Just Bail Bonds will work tirelessly on your behalf, ensuring you never face these issues alone. With any comments or questions, give Just Bail Bonds a call at 817-303-3400 or visit us online.