Make Sure You're with Your Family This Holiday Season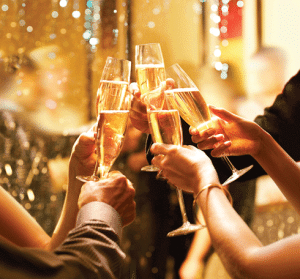 There is no good time to go to jail. In fact, there are only bad times and worse times, and the holiday season is at the top of the list of worst times. If it happens to you, there is only one way to make things better: Just Bail Bonds can make it possible for you to get out of jail fast so you can spend time with your family.
Holiday parties usually have a lot of alcohol available, and it's very easy to drink too much. The holiday season always sees an uptick in arrest rates, especially for DUIs and DWIs. As a result, your chance of getting caught up by law enforcement also increases, especially if you plan on attending holiday parties throughout the season. If you are like most other drivers who drink and drive after a party, you probably think that a holiday DWI arrest can never happen to you. Driving behavior and judgment is definitely affected by alcohol for most people, and it is fairly easy for law enforcement to notice. Plan now to contact a Dallas bail bonds company if you get arrested for a DWI.
When you go to jail, you have to stay there unless you make arrangements with the court for your release. You can promise to show up for your court date, but the court usually wants you to guarantee your promise with a bond. If you can afford to pay the full amount of your bail, then you are probably good to go. Otherwise, you need a Dallas bail bonds company like Just Bail Bonds to come to your rescue and pay your bond for you.
Make a plan for paying Just Bail Bonds to help you get out of jail fast. We can guarantee a bail bond for you, and someone must pay a nonrefundable percentage of the bail amount on your behalf. We accept all major credit cards, personal checks, and other payment forms. Plan now to spend holiday time with your family and store 817-303-3400 in your phone so you can call our team when you need to.