Placed Under Arrest? Bail Bonds in Tarrant County, TX Can Save the Day
Staying in jail while awaiting trial can be problematic for some people. Some individuals do not take well to a prison environment, and it can take its toll. The law recognizes that, for those who have committed minor violations of the law, being held in prison before a trial date may not be necessary. This is where the bail process comes in. An article from FindLaw.com has this to say: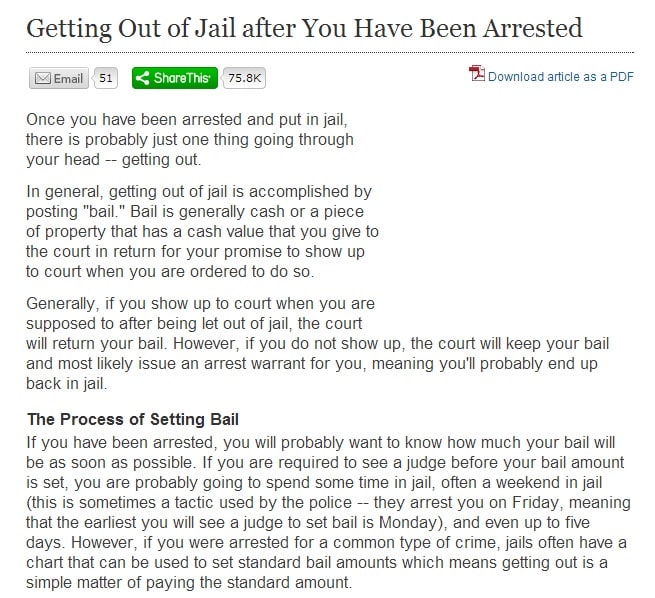 "In general, getting out of jail is accomplished by posting "bail." Bail is generally cash or a piece of property that has a cash value that you give to the court in return for your promise to show up to court when you are ordered to do so.

Generally, if you show up to court when you are supposed to after being let out of jail, the court will return your bail. However, if you do not show up, the court will keep your bail and most likely issue an arrest warrant for you, meaning you'll probably end up back in jail."
The amount of bail you have to post depends on the crime that you have been accused of. However, to be able to post bail, a person has to follow a process. First, the offender has to be booked at the police station, and then he will have the opportunity to bail himself out. For some crimes, the posting of bail comes after an arraignment or a bail hearing.
In case you or a loved one has been arrested in Tarrant County and you're unable to afford the set bail, you can actually turn to a bondsman or bonds agent from a trusted Tarrant County bail bonds company like Just Bail Bonds.
Knowing the process of getting a bail bond is important. There are several bond companies that offer bail bonds in Tarrant County, TX and you need to be aware of how the process goes so as to avoid any missteps. First, after you've decided on getting a bail bond, you'll have to talk with the bondsman who will give you all the information you need, and he'll often have a contract ready. Second, you pay the premium on the bond, which is usually 10 percent of the total bail amount.
Sometimes you will also have to provide some collateral, like your car or a property of value. Finally, you have to ensure that you or your friend shows up on the trial date and all other scheduled hearings. Skipping out can lead to forfeiture of your bail, loss of your collateral, and you may count on having a bounty hunter hot on your tail.
(Source: Getting Out of Jail after You Have Been Arrested, FindLaw)