Texas State Prisons do not Provide AC for Inmates
Published at August 23, 2017
Inmates from a Texas state prison have been fighting a lawsuit in federal court for more than a year, and a recent ruling may not be enough to fix a problem that has been causing controversy for far longer than that.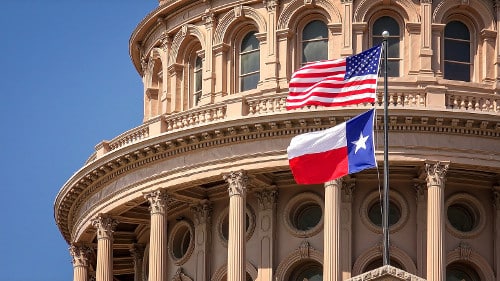 The facts of the case are as follows:
Six inmates, 5 with medical conditions and one with no outstanding health conditions, filed the suit against the Texas Department of Corrections and Justice in early summer of 2016.
They were seeking reprieve from the "unlivable and inhumane" conditions in the prison facility in which they were being housed; the heat and humidity levels in the summer easily reached dangerous levels of 100 degrees or more inside the buildings.
They claim that the "relief" provided by the prison officials and staff included only cool drinking water and ice, when available, and fans in the sleeping quarters.
They purport that these measures are not enough to mitigate the sheer heat and humidity, and this places them in unnecessary and irresponsible levels of danger, to their very health and well-being.
They were seeking an outcome which would include air conditioning to bring the ambient temperatures down to no more than 88 degrees in the summer heat, which would eliminate the dangers to their health.
The federal judge presiding over the case ruled that the inmates were in the right to ask for these measures, as fans, water, and occasional ice are not enough to prevent heat-related injury in circumstances such as this.
However, the Texas state prison system seems unwilling to admit that their handling of the situation up until the present time has not been effective, or even safe. They are actively involved in filing appeals on the federal ruling, and have no plans to implement the ordered air conditioning to bring the ambient temperatures down to livable, appropriate levels.
The main reason for the prison system's seeming unwillingness, or the reason that they state as the logic for their opposition of the ruling, is that taxpayers in the state should not be held liable for the millions of dollars in work and operating cost that air conditioning for lawbreakers and criminals in the prison system.
At this point, it might help to bring in a few points related, but separate, to this discussion.
The cells and living quarters at Guantanamo Bay prison system, where suspects of terrorism are taken for questioning, are air-conditioned.
Prisons in Alaska provide heat during the winter for the inmates and staff, because to refrain from doing so would be neglectful, and could cause unwarranted deaths due to cold-related injury.
In 1995, in the Chicago heat wave, residents in poorly-ventilated, non-air-conditioned apartments literally cooked to death, because they thought a fan would help their situation. In temperatures reaching over 85 or 90 degrees, a fan of any sort of description ceases to perform its function appropriately. Instead, the fan's motor begins to overheat, and pumps more heated air into the room. Hundreds of people died in their own apartments, and when they were found later, their fans were still on, pumping hot air into the oven that used to be a living space for families and friends.
The global standards for basic human rights do not have specific demands or conditions for air conditioning. Instead, the rule is for "livable, humane conditions". What this breaks down to is that in different areas, there are different climates, and a certain climate control measure may not be required year-round in one location for livability and humane conditions; but in another area, or a specific time frame, an external climate control measure may be absolutely, legally necessary to prevent cruelty, neglect, and inhumane conditions.
Medically, cool drinking water and occasional ice are not enough to combat heat-related injury, especially when you pair that with the travesty of fans that only add to the heat, as discussed above. Even submerging in an ice bath is not enough to combat heat injury in these instances.
And one last fact, which seems to speak volumes.
Since 1998, 22 inmates have died in Texas state prisons, due to heat-related injury, which could have been prevented if the living quarters of the prison had provided air conditioning to a livable level. 10 of those deaths occurred in 2011 alone, in four individual prison facilities. 2011 was one of the hottest summers on record, and that was the single year with the most heat-related deaths of prison inmates on record.
All because prisons seem to think it is okay to cruelly and inhumanely withhold suitable climate control measures from inmates.
Even if they are prisoners, they are still human, and deserve the basic rights due to human beings.