Trusted Bail Bonds Agency in Arlington, TX
Experienced Bail Bond Agents in Arlington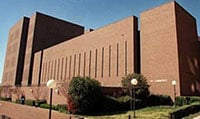 Has your friend or relative been arrested in Arlington, TX? If so, you'll want to bail them out of jail as soon as possible. To work with the most trusted and professional bail bonds company in the area, Just Bail Bonds has the solutions for you. We have helped hundreds of people get out of jail fast, and we know how the whole process works like the back of our hands. Our owner, Rick Wade, and our experienced team of licensed bail bond agents are proud to serve those in Arlington, TX, and the entire surrounding area. For nearly 30 years, Rick and his staff at Just Bail Bonds have handled pretty much every type of bail imaginable. That being said, you can guarantee we know what we're talking about when it comes to bail bonds.
Fast, 24/7 Bail Bonds
When your loved one is locked up in an Arlington jail, then it's your priority to get them out as soon as you can. That being said, you may need a bail bond right away. Luckily, Just Bail Bonds is here to provide fast bail bonds 24 hours a day, 7 days a week. Keep reading to learn more benefits of choosing us.
Why Choose Us?
Our team here at Just Bail Bonds knows a thing or two about getting people out of jail fast! Our licensed agents are very experienced, and we can take care of a wide variety of bail bonds. Take a look at even more benefits of choosing us:
We're open 24 hours a day, 7 days a week.
We offer bonds for traffic tickets, insurance violations, and more.
Our bail bonds are available nationwide.
We offer flexible payment options.
Our bail bonds can be used for DWI and DUI cases.
Mobile bond delivery options are available
Facts About Arlington, TX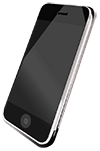 Arlington, TX, is a bustling city located in Tarrant County, with a population of approximately 400,000, making it the seventh-largest city in Texas. Known for its vibrant entertainment options, Arlington is home to the world-renowned AT&T Stadium, the Globe Life Field, and Six Flags Over Texas. The city's strong economy, anchored by a diverse range of industries, offers ample employment opportunities for its residents. With its top-rated schools, numerous parks, and excellent public transportation options, Arlington provides a balanced and thriving environment for individuals and families to call home.
If you're searching for a dependable and experienced bail bonds company in Arlington, TX, then Just Bail Bonds is the answer!