Trusted Bail Bonds Agency Near Azle, TX
Experienced Bail Bond Agents Near Azle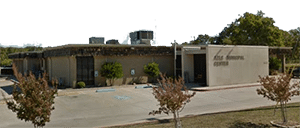 Do you have a loved one who has been arrested in Azle, TX? If so, your number one concern is to get them out of jail as soon as possible. And with how long the wait can be while being held in jail, you have no time to waste when it comes to getting a bail bond. If you want to work with the most trusted and experienced bail bond agents in the country, then Just Bail Bonds is your solution! For nearly 30 years, our owner Rick Wade has been providing his bail bond services to those in Azle, TX, and the entire surrounding area. With that much experience under his belt, he and his team can handle pretty much any type of bail bond out there.
Fast, 24/7 Bail Bonds
When your friend or relative is locked up in an Azle jail, you'll want to get them released as soon as possible. While waiting in the jail is inevitable and may take hours and hours, you'll want to get the ball rolling as quickly as you can. To start the bailout process, you'll want to contact Just Bail Bonds right away. We can run you through the process quickly and efficiently and ensure you know exactly what is happening. Before you know it, your loved one will be free from jail and back home. We understand that being in jail can be a stressful experience, so we're here to provide the caring solutions you need at all times. Keep reading to learn more benefits of choosing us.
Benefits of Choosing Just Bail Bonds
While there are many bail bond companies out there, it may be difficult to choose the best provider for your needs. If you want to work with caring, professional, and dependable bail bond agents near Azle, then Just Bail Bonds is who you need to call! Check out even more benefits of choosing us:
We're open 24 hours a day, 7 days a week.
Mobile bond delivery service is available.
We offer flexible payment options.
Bails are available for many different charges.
Our bail bonds are available nationwide.
We only hire licensed bail bond agents.
About Azle, TX
Azle is a small city located in Tarrant County, Texas. There are around 13,000 people living in the city, which sits just northwest of downtown Fort Worth. The city is very small and only has a total area of only 8.8 miles.
If your loved one is stuck in jail in Azle, TX, then the experts here at Just Bail Bonds are here to bail them out ASAP. Call us today to get started.