Trusted Bail Bonds Agency in Grand Prairie, TX
Experienced Bail Bond Agents Near Grand Prairie
Though no one anticipates needing the assistance of a bail bond agency, life happens. If you find yourself in need of bail bond services when in or near Grand Prairie, don't fret. Our team is here to lend truly invaluable assistance. The bottom line is you need an experienced bail bond agent with extensive experience in the event that you are facing arrest. Our company's owner, Rick Wade, has worked in the local bail bonds industry for more than two and a half decades. Contact Just Bail Bonds, and you will find the friendly staff is more than willing to lend assistance, answer your questions, and make it that much easier to obtain your release from jail.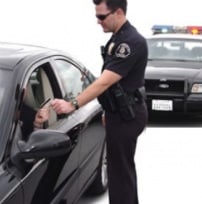 Our reputation for lending timely assistance that gets clients back to life as normal is well-earned. Our team lends critically important assistance for misdemeanor bonds, felony bonds, traffic ticket bonds, license problems, insurance violations, and DWI/DUI bonds. We have flexible payment choices, including personal checks and credit terms. Rely on our bail bonds experts during this challenging period of time, and you will agree our modest percentage fee is well worth it. After all, the last thing you want is to have to reach out to your loved ones or friends for assistance during this difficult and embarrassing chapter of your life.
Fast, 24/7 Bail Bonds
When it comes to bail bonds, we have all the bases covered. Our mobile bond agents are able to meet you at the jail. However, we also provide bonds by email and even fax. This is your opportunity to post bail 24 hours per day, every single day of the week. The overarching aim of our services is to obtain your release from jail without delay. We hope to return you to your regular life in hours or less so you can shift your focus to emerging victorious in court.
Instead of contacting your spouse or another loved one, reach out to Just Bail Bonds with your jail phone privilege. Unlike family and friends, we won't judge you if you need a bail bond. This is your opportunity to pick our brains, ask questions, pose concerns, and better understand the bail bond process. The only caveat is collateral is necessary for the loan. From a credit card to a car, a home, and beyond, there are several options for collateral. Let's talk.
How is bail determined?
Bail is the amount of money paid to the court to allow a defendant to stay out of jail until their trial date. While the judge ultimately determines bail, many jails have set standard amounts for common charges to avoid delays in the legal process. According to the U.S. Constitution's Eighth Amendment, bail must not be excessive, and its purpose is not to raise money for the government or punish those who have not yet been convicted of a crime. Instead, it serves to allow defendants to remain free until their day in court.
Understanding the Bail Bonds Process in Grand Prairie, TX
If you find yourself in the midst of the bail bonds process in Grand Prairie, TX, it's important to have a clear understanding of the steps involved. Initially, you'll meet with a professional bondsman who will gather essential information about the defendant, including physical characteristics and any prior criminal record. Following this, the bondsman will assess the charges and acquire the necessary bail-related paperwork from the courts. To utilize the services of a bail bond agency, you will need to provide a cash payment typically equivalent to 10% of the total bail amount. Once the payment is made, the bondsman will post bail at the Dallas jail, securing the release of the defendant. To maintain freedom, the defendant must fulfill their court obligations and appear as scheduled.
About Grand Prairie, TX
Grand Prairie is called home by nearly 200,000 people. Only 14 other cities in the state of Texas have a larger population than Grand Prairie. Though few people know it, the country's first-ever post office opened in Grand Prairie way back in 1877. Perfectly positioned between Arlington and Dallas, Grand Prairie provides easy access to the highlights of the Lone Star State. Local attractions include Lone Star Park, Traders Village flea market, the historic Uptown Theatre, and Ripley's Believe It Or Not / Louis Tussaud's Palace of Wax.
If you ever need a bail bond in or near Grand Prairie, reach out to Just Bail Bonds without hesitation. You can contact our bail bond team by dialing 817-303-3400 or by connecting with us online. Contact us right away, and we will do everything in our power to get you out of jail as quickly as possible.