Trusted Bail Bonds Agency in Grapevine, TX
Experienced Bail Bond Agents Near Grapevine
Facing criminal charges and sitting in jail awaiting a court date can feel like an excruciatingly long time, even if it's only for a few hours. The fact is, being arrested is scary and overwhelming, and you want to be back in the safety of your home as quickly as possible. At Just Bail Bonds, we help you make that happen. With over 26 years of experience in bail bonds in both Tarrant and Dallas counties, we know the legal system, and we know how to get you out of jail in Grapevine fast.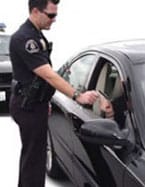 We've posted bail bonds of all different types, and our highly experienced, licensed agents are on call 24 hours a day, seven days a week, to help you out when you need it most. Call us at (817) 303-3400 in Tarrant County or (214) 495-1363 in Dallas County. We can also complete bail bonds via email, fax, or Skype!
Fast 24/7 Bail Bonds
If you need to bail someone out of jail in Grapevine, you don't have a moment to spare. Being arrested can be one of the scariest experiences in someone's life, and you don't want to spend one extra second in jail. When you work with Just Bail Bonds, we make sure that you don't. Our staff of licensed bail bond representatives is on call 24/7 because we understand that there's never a convenient time to be arrested.
We do our best to work with all of our clients, providing flexible payment options including credit terms and local personal checks. In most cases, we can meet you at the jail and accept payment there or even bring the bond to you! For all your bail bond needs in and around Grapevine, contact Just Bail Bonds!
About Grapevine, TX
Grapevine, Texas, is a thriving suburb located between Dallas and Fort Worth. It's known for its charming 19th- and 20th-century architecture, being the home of many wineries and vineyards (hence its name), having an active outdoor lifestyle, and being the Christmas Capital of Texas. Lake Grapevine is a central fixture in the community where residents and visitors alike enjoy boating, jet skiing, or simply being together. Grapevine is also renowned for its many seasonal events and true southern hospitality.

Despite Grapevine being such a charming community, people find themselves in trouble with the law from time to time. Should you need to bail someone out of jail, contact Just Bail Bonds to get it done fast!