Hurst Bail Bonds Can Help if Your Child is Arrested
Good parents will do anything for their child's welfare, even if it means showing them some "tough love". A story ran by The Blaze couldn't have demonstrated this more aptly. On May 19, 2014, a 16 year-old boy was turned in to the police by his own mother, who suspected that the boy was involved in an attempted robbery in Northeast Houston. To top it off, the teen's grandmother also came to scold the boy on camera, demanding answers from him but also insisting that the arrest was for his own good.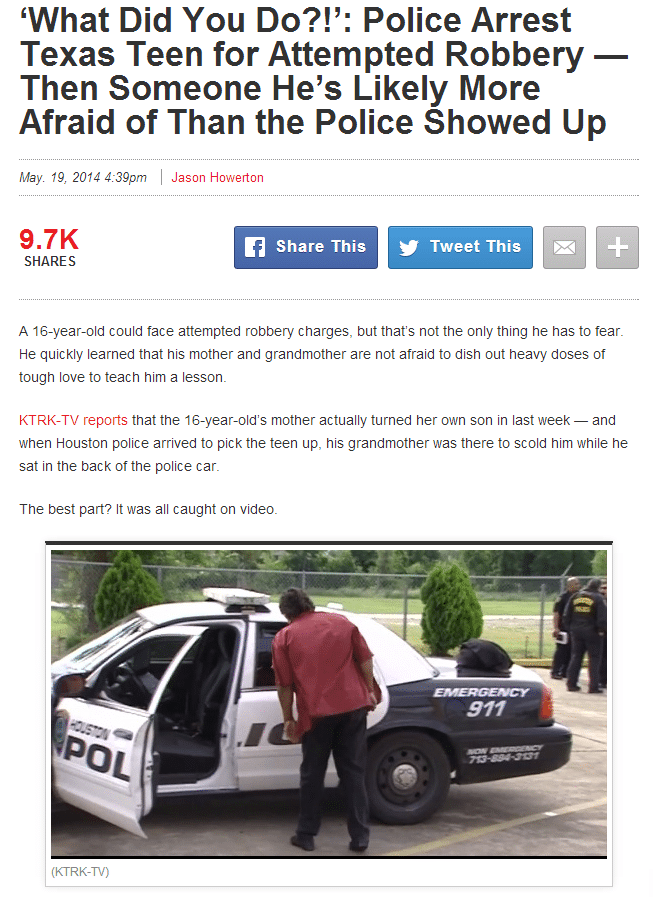 It was indeed a case of tough love with both the mother and grandmother expressing concern about the welfare of the young man in question. While typical parents would show affection for their children in instances like this, how each one expresses love and support can be different.
For one, not a lot of parents will turn their own children in and encourage them to come clean with the police. In fact, lawyers advise parents to stop their children from giving too much information to avoid incriminating themselves. What most parents will do, however, is to secure the freedom of their kids by posting bail for them, if this is needed. Dallas-Fort Worth residents who need funding to get their children out of jail can rely on a company that offers bail bonds in Hurst, TX, like Just Bail Bonds.
In Texas, those under the age of 17 may be arrested as a juvenile, and charged of "delinquent conduct" or "conduct in need of supervision". Delinquent conduct refers to an act that could merit jail time if done by an adult; while conduct in need of supervision is one that, when done by an adult could lead only to a fine.
In some cases, however, the court could certify a teen as an adult, and the justice proceedings will take place outside of the juvenile justice system. In this type of cases, the need for acquiring Hurst bail bonds is even more enhanced.
One other thing parents can do for their kids is to get them legal representation. A lawyer, particularly one specializing in juvenile law, will help ensure the child's rights are protected. This is particularly important since Texas laws do not require the presence of parents in the interrogation of minors.
Lastly, while the mother and grandmother of the 16-year-old teen have decided to take the difficult road in teaching their teen a lesson, parents who are not willing to go this route should still advise their children to be as polite and cooperative with the authorities as possible.
(Source: 'What Did You Do?!': Police Arrest Texas Teen for Attempted Robbery — Then Someone He's Likely More Afraid of Than the Police Showed Up, TheBlaze, May 19, 2014)