Can You Bail Yourself Out of Jail?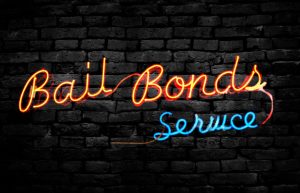 If you're arrested in Tarrant or Dallas County, you'll go to jail even though you haven't yet been convicted of a crime. And unless you can make bail or obtain a pretrial release on your own recognizance, you'll stay in jail until the court reaches a verdict in your case.
But how exactly do you get bailed out of jail? Should you phone a relative or friend? Should you call a lawyer? Or can you bail yourself out without having to get anyone else involved? Read on to find out.
Can You Bail Yourself Out of Jail?
Yes, you can bail yourself out of jail — provided you have the money to do so. When you're taken into custody, you may be able to bail yourself out of jail immediately after you are processed into the correctional facility. But whether or not you can do that depends on the severity of your alleged crime and the amount of money you have to pay to make bail.
Jails have something called a bail schedule, which denotes predetermined bail amounts for specific infractions. If you're incarcerated for an alleged infraction that's on the bail schedule, you may be able to post bail as soon as you're processed. But to do that, you must have the cash on hand — as in, on your person when you're arrested — to pay your bail at the jail.
Bailing Yourself Out of Jail Without Cash on Hand
If you don't have enough cash on hand to bail yourself out of jail immediately after processing, you still have options. That's also true if you must wait for the court to assign you a bail amount after you're processed into jail.
Paying Cash Bail With Your Own Money
Depending on your financial situation, you may be able to contact someone who can pull money from your bank account so you can bail yourself out of jail. If you have enough money to pay a cash bond — which means you'll be paying the full amount of your bail in cash — you can release your personal property, including your debit card, to a friend or loved one whom you trust. That person can then pull money from your bank account via an ATM and post cash bail for you at the jail.
Getting a Bail Bond From an Agent With Your Own Money
Another option is to release your debit card to a person whom you trust and have that individual go to a bail bond agent. That person can pull cash from your bank account, get a bail bond from a bondsman, and the bondsman will post bail with the court.
Keep in mind that if you take the bond agent route, you must pay a nonrefundable fee to the bondsman to secure the bail bond. That fee typically amounts to 10% of your total bail, so if your bail is $7,500, the fee to get a bail bond from an agent will be $750.
If you lack the funds to pay cash bail for yourself, or your loved ones do not have the funds to bail you out, this might be your only option for getting yourself out of jail before your trial.
Getting Released on Your Own Recognizance
Getting released from jail on your own recognizance is essentially no-cost bail. But to obtain a conditional pretrial release on your own recognizance, you must not have been arrested for a particularly violent or severe infraction.
You'll likely also need to have ties to the community and will absolutely need to sign an agreement stating that you'll appear at all scheduled court dates. Release on own recognizance is solely at the court's discretion, so even if you request this, there's no guarantee you'll be granted pretrial release.
Need a Bail Bond Fast in Fort Worth, Dallas, or Arlington?
If you need to bail someone out of a Tarrant or Dallas County jail quickly, don't hesitate to reach out to our team at Just Bail Bonds. We specialize in quick release from all jails in both Dallas and Tarrant County and offer flexible payment options to suit a wide variety of needs. We also offer mobile bond delivery for select cases and have proudly served thousands of individuals throughout the greater DFW area over the last 25+ years.To get started, call our bail bond office in Tarrant County at 817-303-3400 or our Dallas County office at 214-495-1363. You can also send us a message via our online contact form, and we'll get back to you promptly.