Your Legal Dictionary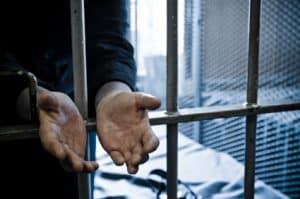 It's no secret that getting involved with law enforcement officers and the judicial system can make your life more complicated. But what many people don't understand is in just how many ways complications may arise. For example, one issue that many people frequently overlook is that reading court filings and papers filled with legal terms can make understanding even what should be simple a difficult task. Unless you're a criminal defense expert, you may not comprehend what point some terms are trying to convey. As a trusted, experienced Arlington bail bonds agency, Just Bail Bonds has seen that even many bail bond terms have tripped up many accused individuals. With years of understanding in the business of how bail bonds work, Just Bail Bonds is committed to helping people move through the process smoothly. Because of this, the Arlington bail bonds agency is pleased to share some bail bond terms with definitions.
Absconding Debtor – An absconding debtor is one who flees the area in which he has been arrested in an attempt to avoid the legal process. Bail bonds are required because they provide an incentive for individuals to remain in the jurisdiction and face the legal system.
Arraignment – A formal hearing in which the accused's charges are read from arrest records and the accused is given an opportunity to respond with a plea of guilty or not guilty.
Bail Schedule – A list that indicates the bail amounts required for release, as determined by each individual crime in a jurisdiction. Bail amounts vary between jurisdictions, and the judge has authority to alter the amount as well. Generally, more serious crimes require higher payments.
Public Defender – An attorney appointed to represent an accused person who cannot afford a lawyer.
These are just a few helpful terms. If you need help with bail bond service, be sure to work with a company that is 100 percent on your side. Just Bail Bonds is committed to making sure you secure a positive outcome. To learn more information about bail bond services in Arlington, call 817-261-0586 today.