Property Bond Arlington, TX
Collateral Secures Arlington TX Jail Release
If you are arrested, you or your representatives may not be able to afford cash bail or to pay a percentage of bail. Our Arlington TX bail bond company can guide you through the next available options, such as a property bond. Depending on the judge and jurisdiction, you may gain release from jail by posting a property bond with the court. The court records a lien on some piece of property with more than enough value to cover the full bail amount.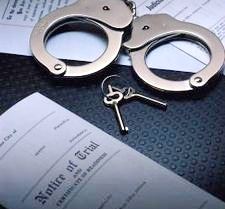 If the defendant appears at all court dates, the bail will be removed and any property released back to the individual who posted collateral. However, if the defendant fails to appear, the court may foreclose on property in order to obtain the forfeited bail amount. In addition to losing the property/collateral, the defendant may have a warrant issued for their arrest. In that case, if a bond agent posted the property bond, the bail bondsman may search for the defendant or hire someone to return them to custody. The "bail jumper" may be forcibly returned authorities to avoid having to pay the entire bail or sell the collateral.
Simplify the Bail Bond Process
For fast Arlington TX bail bond assistance, contact Just Bail Bonds online. Call our bail bond agents 24/7 at (817) 303-3400 in Tarrant County or (214) 495-1363 in Dallas County.